Our investment focus is Latin America. We invest with an opportunistic approach in different industries, with a specialization in energy and retail.

HAVANNA
Havanna is the second largest food retail chain in Argentina, and one of the leading coffee store chains in Latin America. We operate 190 stores in Argentina and 70 in the rest of the world.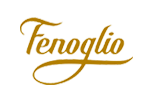 FENOGLIO
Fenoglio is one of the leading chocolate producers of Argentina with a strong presence in the Patagonia region. Supplies chocolate products to Havanna.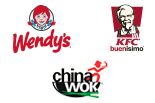 DEGASA
Through Degasa Holdings, based in Chile, we operate master franchise agreements for KFC, Pizza Hut, Wendys and China Wok in countries such as Argentina and Chile.

ICSA
ICSA is one of the leading security printing companies in Argentina.